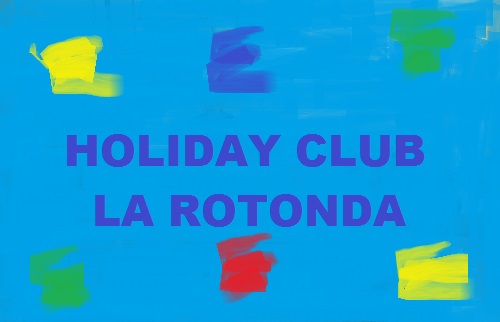 Join our Holiday Club (Reception La Rotonda) we are starting to gear up for a busy 2nd half of 2021 onwards. We anticipate an avalanche of reservations as soon as the the World gets the go-ahead to open up again for travel and Holidays/short Breaks, etc. we are already busy having to deal with honoring bookings from 2020. if we have done our home work properly, we expect 2021/2022/2023 to be busy all year round as people clamor to get away and make up, for being either locked down or restricted from traveling for most of 2020 and parts of 2021. For this reason only, we are starting a holiday Club were you can start saving now for your vacation wether it be for 3 night or 2 weeks.
what you save is up to you, add to your savings whenever you want, pay for your break in advance in full if you wish or you may just want to cover a deposit for a future booking! Your savings can be used for a break this year 2021 next year or the year after! You may not want to travel this year for safely reasons, that does not have to stop you saving in advance, with the knowledge that when you think it is safe to travel you have paid for your Holiday/Break in advance!.
Payment can be made using Paypal in euros or pounds- its your choice
Obviously, being a club member we will give you priority when it comes to be able to make a booking at very busy times (reasonable notice to be given to Reception) Start saving now, you will be given a Club pin number to use every time you make a saving by using secured PayPal. You will have the full back up of the Reception La Rotonda Aparthotel at all times, which is owned by Greenside S.L. A family Business which has been trading since 2006 and is registered in Spain..
If you are interested in joining our Holiday Club please send us an emai,l our contact details are on our Home page or go to the Booking button and send us an email, we will send you all the details you need to join up. Get on board for a busy 2021 summer and Beyond and start saving now. Thanks. Reception La Rotonda.
Click here to send an Email If You Would Like To Know More About Our All Year Round Holiday Club.
Or Contact Us on FaceBook